CARE Centre undertook a strategic planning process over the spring/summer and now in the fall we have already begun to reap the benefits of those efforts by the board, staff and consultants Vicki Bales and Carolyn Acker. We are most grateful to all the external key informants who provided their perspective on CARE Centre's future directions. The planning process has allowed CARE Centre to reaffirm its commitment to enhancing our continuum of services for IENs, as we increase public awareness of all the significant ways IENs contribute to nursing and healthcare in Canada. CARE Centre's Strategic Plan 2014-2017 will be finalized for external circulation in the next couple of months.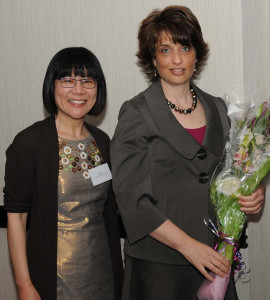 For over twelve years CARE Centre has recognized and promoted the value of internationally educated nurses (IENs) with diverse backgrounds and experience. While we wait for the outcome of our proposal to the Ministry for renewal of funding for the next 3 years, we remain diligent in delivering quality services to IENs and continuing to advocate for their full integration into the Canadian healthcare workforce.
Over the past several months, we have been focused on monitoring the labour market trends for Ontario nurses, and closely following the immigration policy changes. We are also in constant consultation with government officials, the College of Nurses of Ontario and of course, our nursing leadership. We were thrilled to have Ontario Nursing Secretariat Chief Nursing Officer Debra Bournes as a guest during our Nursing Week celebration, as well as Registered Practical Nurses Association Executive Director Dianne Martin. This year we held the event to congratulate our newly registered member nurses at the Registered Nurses of Ontario Career Fair, thanks to Executive Director Doris Grinspun. It was a wonderful synchronicity to have our member IENs receive their certificates of completion of our CARE Centre bridge training program, and be able to walk down the hallway to meet a ballroom full of healthcare employers!
We have had a number of nursing and healthcare organizations contact us about recruiting our members, and we're exploring more ways to give our member IENs exclusive access to employers. Carecor Health Services recently conducted interviews in our Toronto head office to fulfill a contract, and hired 16 of our registered practical nurses. It was very exciting to facilitate that hiring process…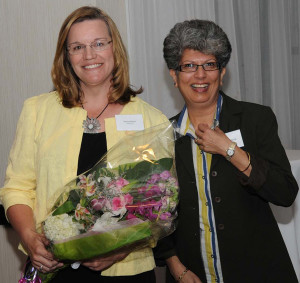 The Ontario Government's Nursing OrIENtation initiative announced earlier this year will provide incentives for employers to hire IENs on a supernumerary basis, similar to the New Nurse Grad Guarantee program. CARE Centre anxiously awaits the Ministry's guidelines so that we can actively engage with employers who are interested in creating significant opportunities for our member nurses and others.
NOTICE: CARE Centre for Internationally Educated Nurses' Board of Directors is currently recruiting members for our Board. CARE Centre has an 11-member volunteer community board working in a policy governance model with two mandated seats for member IENs. The term of a Board Member is three years, with the possibility of renewal for 2 consecutive terms. As it enters its 13th year, CARE Centre is seeking individuals who possess specific specializations to guide the organization toward meeting new strategic goals. These skills include expertise in social enterprise and innovation; social marketing and communications; fundraising and establishing corporate partnerships and economic and social research. For details about the posting and the application process, please visit: www.care4nurses.org prior to the November 15th deadline.