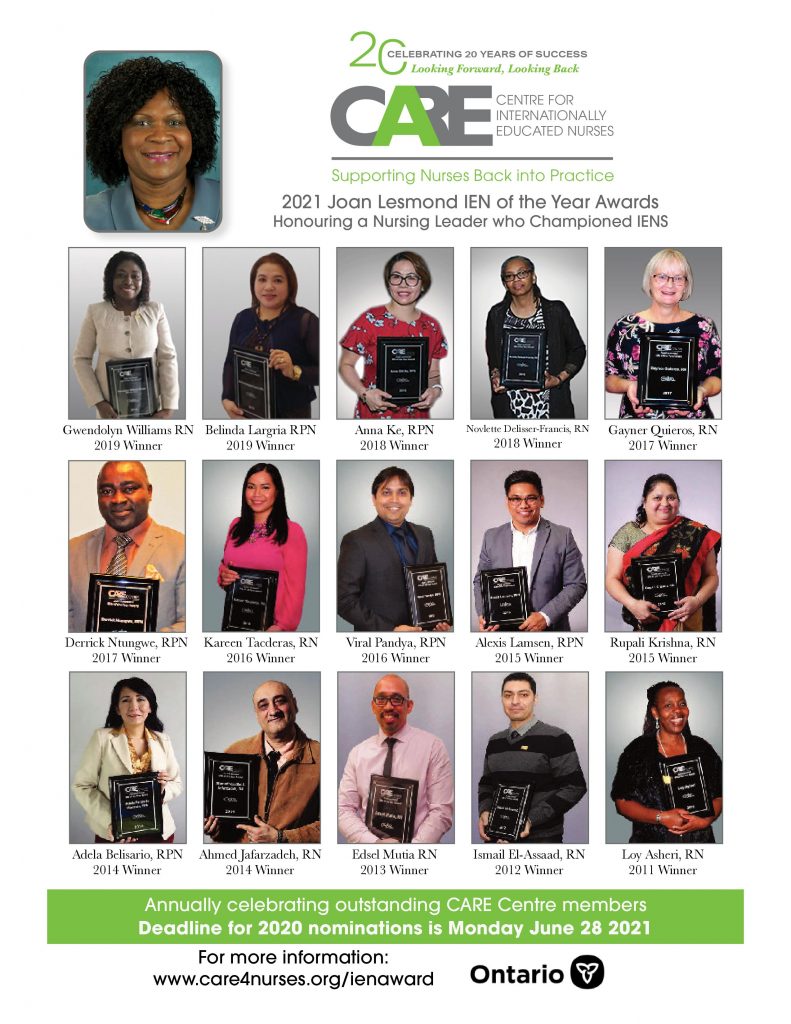 ---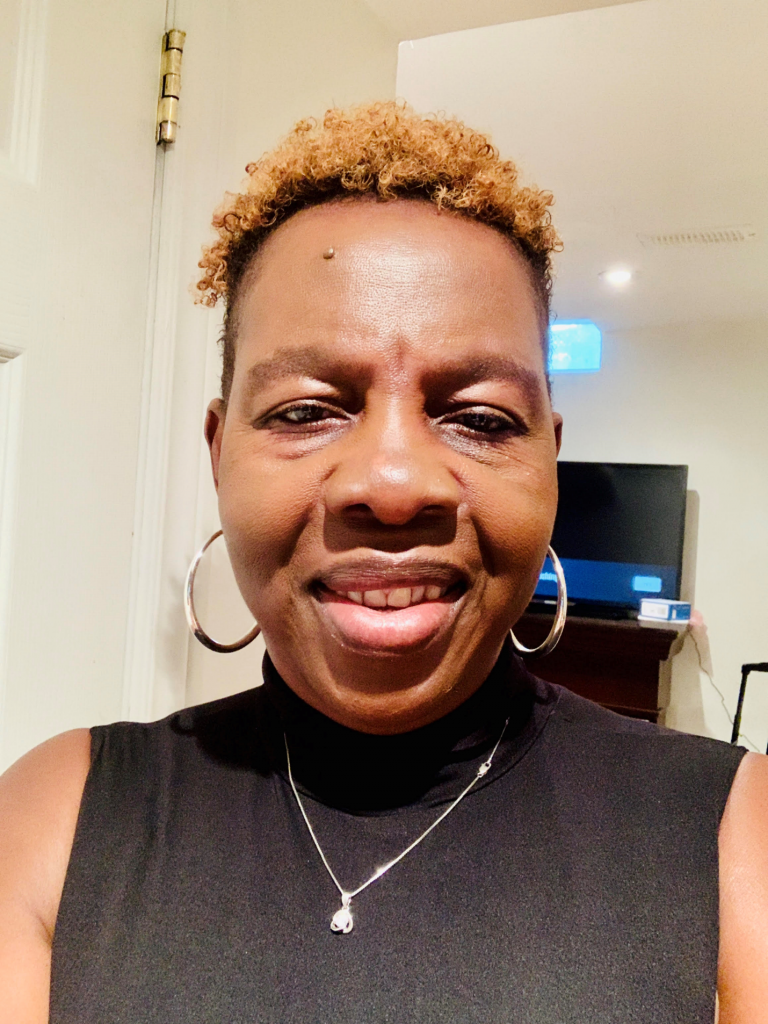 Hello CARE Centre, Happy 20th Anniversary! And Congratulations on 10 years of the Joan Lesmond IEN of the Year Awards.
My name is Loy Asheri, RN, The 1st recipient of IEN of the Year Award in November 2011. Being the first recipient of the IEN of the Year Award, I was honoured to represent my fellow CARE Centre members in receiving the Joan Lesmond Award recognition.
The award changed my life, my family, my colleagues as well as the management at my workplace. I recall my Manager in the Cardiovascular Intensive Care Unit and the Sunnybrook CEO were so proud of my accomplishment. The recognition boosted my confidence; at that time I knew I can accomplish anything I put my mind to.
Today I am retired after accomplishing my goals: I worked as a Critical Care RN in the Cardiovascular Intensive Care Unit at Sunnybrook Health Sciences Centre; I was a member of the Council for the College of Nurses of Ontario. I was privileged to serve my fellow IENs in the capacity of a case manager at CARE Centre. Last but not least, I am a proud mom who has raised my children as a single parent: my four children are successfully working in different areas.
At my workplace, the award opened a discussion about the challenges IENs go through. I remember being invited to our Sunnybrook Trauma/Critical Care Annual Conference to talk about IENs' contributions to Canada and the challenges they go through. All in all this award brought joy and confidence to me and my family.
---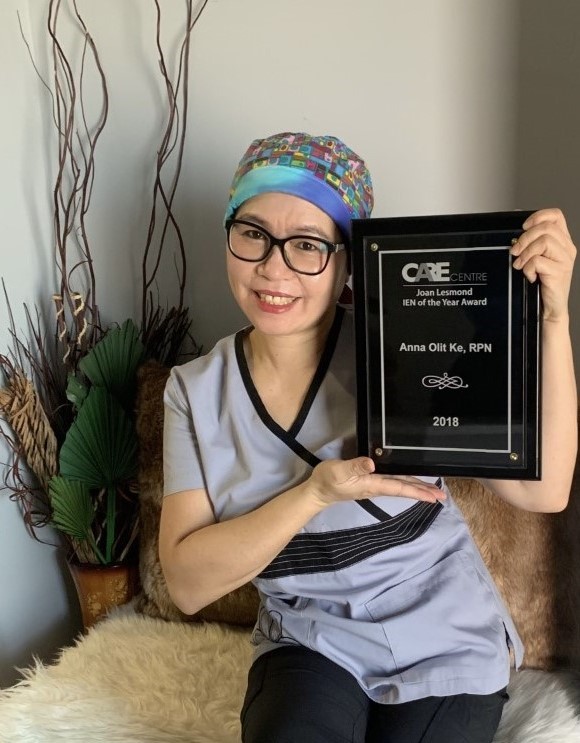 As the recipient of the 2018 Joan Lesmond Award, I can still feel the excitement of receiving this award and the happiness of being recognized was unmeasurable. Nursing has always been my passion. I will never get tired of serving and caring for our residents even at this time of pandemic. Behind the mask, I am still smiling because I know they can see it from my eyes that I am providing care with all my heart and my dedication to my chosen profession will never be infected by this deadly virus.
This award isn't just a year of celebration, but it is a continuous mission. I cannot be as good as Joan, but I can be her other hand who will continue to touch the lives of many and make a difference. I can be her voice of love, hope and strength that will continue to provide support to my fellow frontliners.
I am very proud to be a member of CARE Centre! Thank you so much for 20 years of service and beyond! You have helped thousands of nurses from around the world. Without your guidance, it wouldn't have been easy for me to get back on track, to get my license and practice as a nurse. It means so much to me and my family. Now, my daughter is already an RN and she's practicing nursing just like me in one of the hospitals in Toronto. Chase your dreams because dreams do come true ♥️Love what you do♥️
Thanks to all of CARE Centre's team!
Cheers,
Anna Ke
---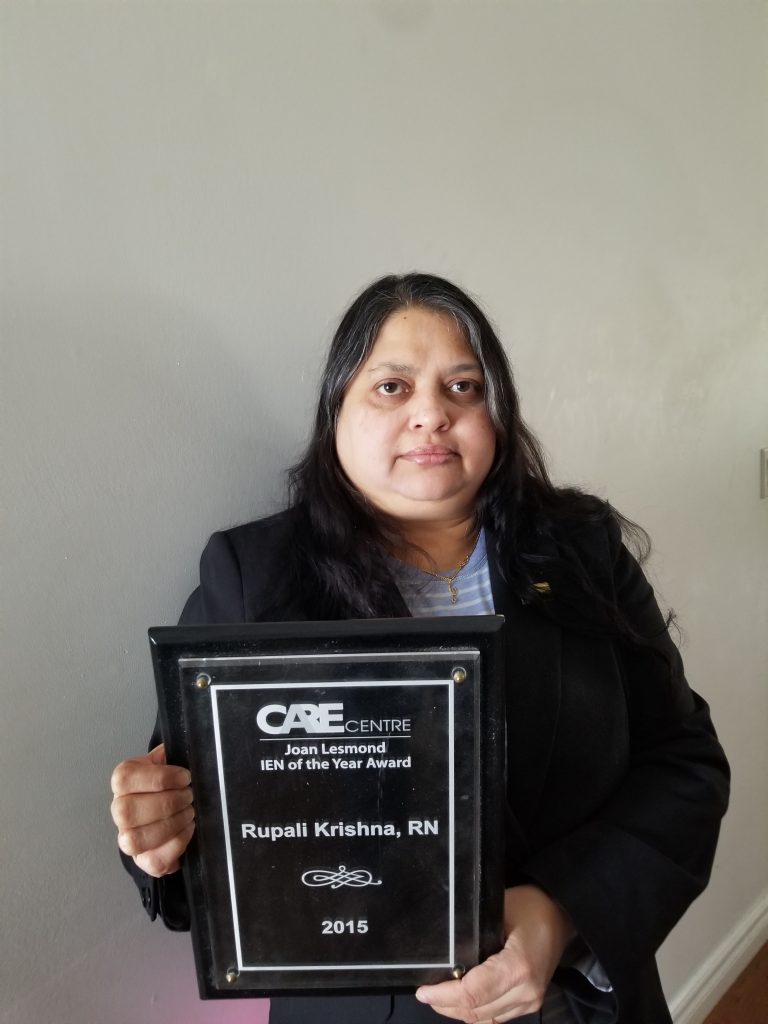 It is very natural for an IEN to feel like a fish out of water in a new country like Canada because regulations force IENs to start over almost from scratch. No matter what level of education or how many years of experience as a nurse they bring in their kitty after landing. CARE Centre for IENs is a special organization which has been helping IENs for the past 20 years in preparing their path toward regaining their professional footing in Canada. If nursing education from the country of origin is the foundation of the building known as the nursing profession, CARE Centre for IENs provides the scaffolding in form of case managers, examination preparation, and many more programs and services that help and guide IENs to proceed towards their destination of getting licensed in Ontario. Keep up the good work, CARE Centre!

Rupali Krishna
---
---
---
---
---