CARE Centre for Internationally Educated Nurses Announces Winners of the 2016 Joan Lesmond IEN of the Year Awards
For Immediate Release
Toronto, October 24, 2016
The CARE Centre Joan Lesmond IEN of the Year Award is presented every November to two outstanding internationally educated nurses, one RPN and one RN. The award is named to honour the late Dr. Joan Lesmond, a champion of diverse and inclusive nursing, and an early advisor to CARE Centre. This year the award will be presented to Viral Pandya, an RPN from India, and Kareen Tacderas, an RN from the Philippines. Pandya works as a community nurse for ParaMed (a division of Extendicare). Tacderas is an ICU nurse at Humber River Hospital.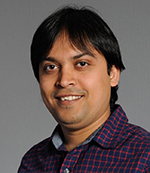 "Deciding to hire Viral two years ago was probably my best staffing decision," said Samantha Thomson-Brown, RN, Nursing Supervisor at ParaMed (a division of Extendicare). "At the time it was a bit of a risk since it can be a hard transition for new staff that have no community nursing experience. We were in need of a strong nurse with a broad skill base who would be able to get up and running quickly. Viral has lived up to the need and is now one of our best nurses!"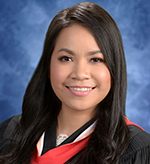 "In her role as an Intensive Care Unit Nurse, Kareen has delivered exceptional patient care and continues to exceed our expectations," said Barbara E. Collins, President & CEO of Humber River Hospital. "Her ability to embody HRH's values of Compassion, Professionalism and Respect in providing care for critically ill patients and families and towards her colleagues makes her a worthy recipient of this distinguished award."
"In the six years since we started the awards, the selection committee is continuously impressed by the caliber of the nominees and their determination to return to the nursing profession in Ontario," said Ella Ferris, CARE Centre board member and Chair of the Joan Lesmond IEN of the Year Awards selection committee. "The IENs' employer support letters and grateful comments from patients and families reveal how valued they are in the workplace. Viral and Kareen are fitting representatives of the challenges IENs face in gaining registration before moving on to a rewarding career. They're always grateful that CARE Centre is there to help."
"Just like every other IEN who came to Canada, I started from humble beginnings and was very willing to take on odd jobs just to get my career up and running," said Tacderas. "I knew the road to registration is fraught with hardship and challenges, so I made sure to utilize every support and lifeline that I had. I tirelessly juggled school and two RPN jobs. In the fall of 2015 I graduated with my BScN from York University Summa cum Laude and as Valedictorian. The journey to becoming an RN has been long and bitter-sweet, but I am extremely thankful to all the people, institutions, and experiences that have shaped me to be the person that I am today."
"I believe that I belong to this field because ever since I was a child I always wanted to be a positive influence in people's lives," said Pandya. "The words I use, my actions and my attitude can help another human being to heal. Personally, having the opportunity to impact someone else is very powerful. Nursing is one of the few careers that not only helps others but also helps you. The work is tough but this is the path that I chose and I am proud of it. I am extremely thankful to CARE Center for helping me throughout my journey to become part of healthcare in Canada. I want to refer all IENs to CARE Centre!"
The awards will be presented at a later date in November in Toronto. Media are invited to attend. Over 3,500 nurses from more than 140 countries have accessed services and supports at CARE Centre for Internationally Educated Nurses since 2001. CARE Centre is a not-for-profit professional organization funded by the Ontario Government and the Government of Canada. CARE Centre provides IENs with the one-on-one case management, language and communication skills, exam preparation, professional development, mentoring and networking to be successful in the nursing profession. CARE Centre recognizes the value of nurses with diverse education and experience and is committed to advocating for their full contribution to Ontario's health care system. CARE Centre for IENs is a registered charity (Charitable Number 84420 5948 RR0001). To learn more about CARE Centre and its work, please visit www.care4nurses.org.
For more information please contact:
Tina Novotny, BA, BJ, MA
Communications Specialist
CARE Centre for Internationally Educated Nurses
620 Wilson Avenue, Suite 200
Toronto, Ontario M3K 1Z3
416-226-2800 ext. 240
tnovotny@care4nurses.org
Funded by: