The ICN, which brings together nurses from around the world to share best practices, research and knowledge, was held in Montreal, July 1-5, 2023, and featured the theme "Nurses Together: A Force for Global Health."
CARE Centre was privileged to contribute to the global nursing conversation and share our expertise in supporting IENs by conducting one oral presentation and three e-posters in collaboration with our partners in our pre and post-arrival services.
The ICN provided our team with the opportunity to connect and network with nurses, health leaders and national nursing associations from around the world. We also learned and shared best practices in integrating IENs and issues confronting nursing from a global perspective. This once-in-a-lifetime experience equipped us with new knowledge in supporting our clients.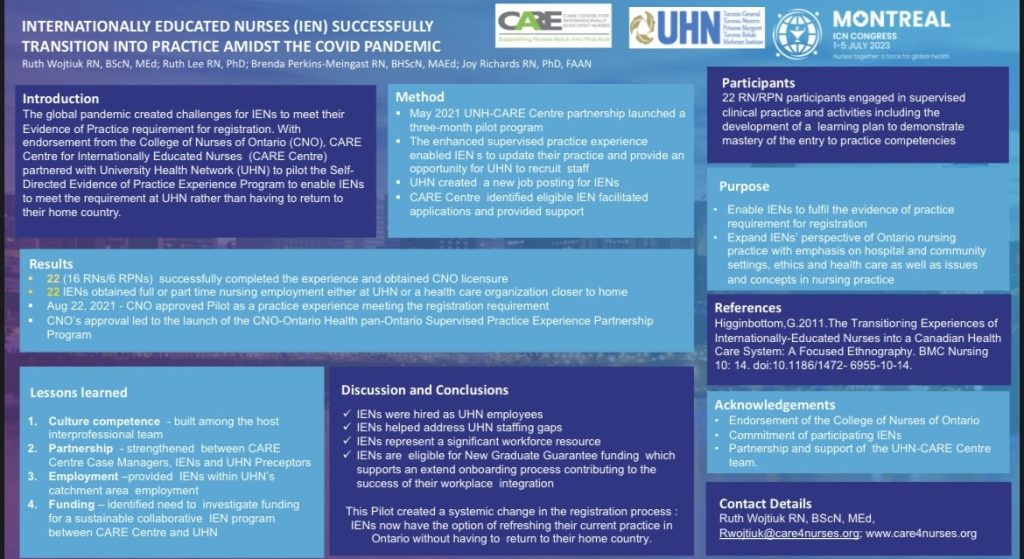 E Poster: Ruth Wojtiuk; Ruth Lee; Dr. Joy Richards, Vice President Health Education Development & Executive in Residence, Michener Institute, University Health Network; Brenda L. Perkins-Meingast, Director, Practice Based Education & Synapse Clinical Lead – Nursing & Collaborative Academic Practice University Health Network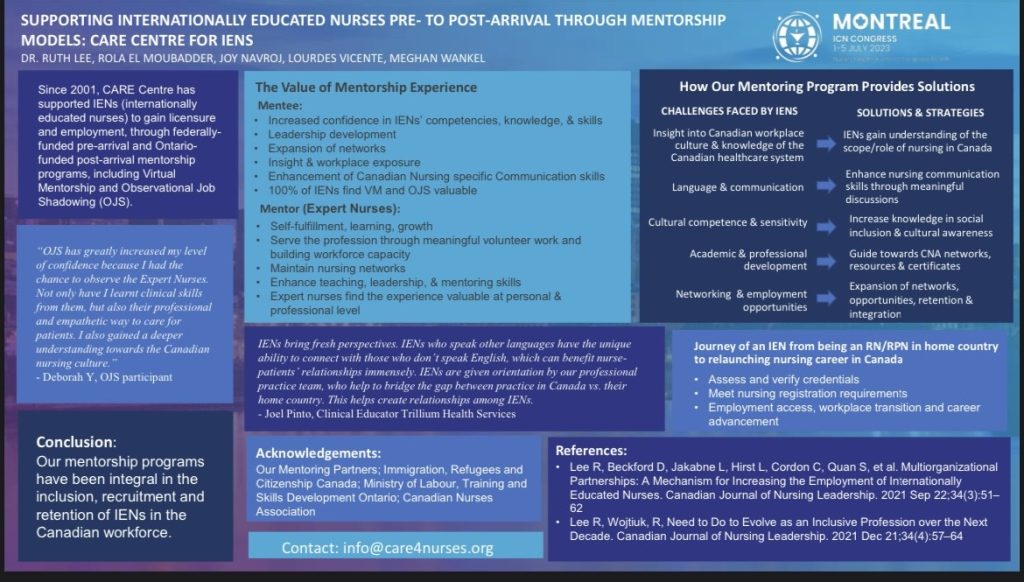 E Poster: Ruth Lee, Rola El Moubadder; Meghan Wankel; Lourdes Vicente; Joy Navaroj, Clinical Educator- Extern Program and Nursing Workforce Development, Trillium Health Partners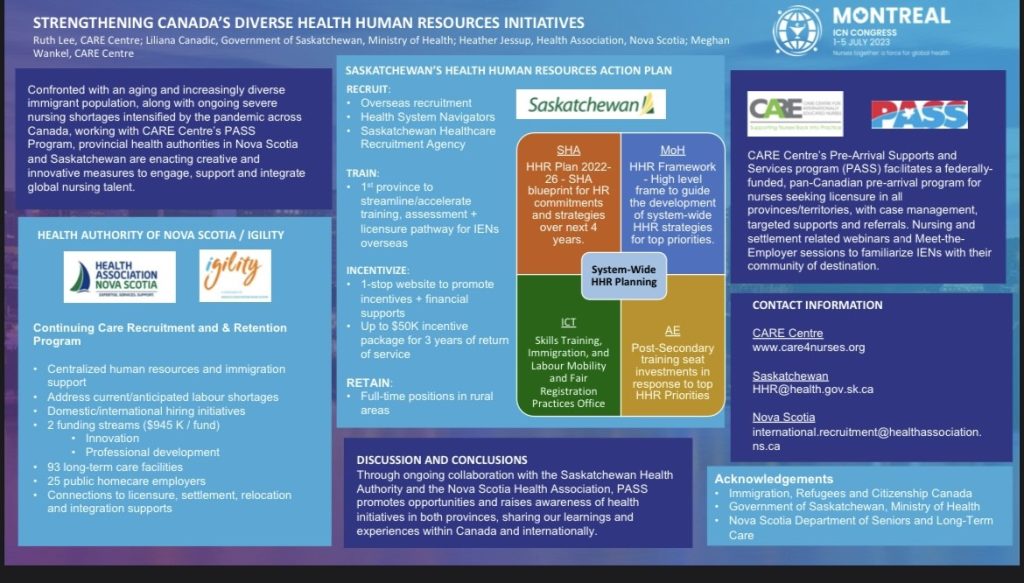 Ruth Lee; Liliana Canadic, Chief Nursing Officer, Ministry of Health, Government of Saskatchewan; Omar Tag El-Din, Immigration & International Recruitment Consultant, Health Association Nova Scotia; Meghan Wankel