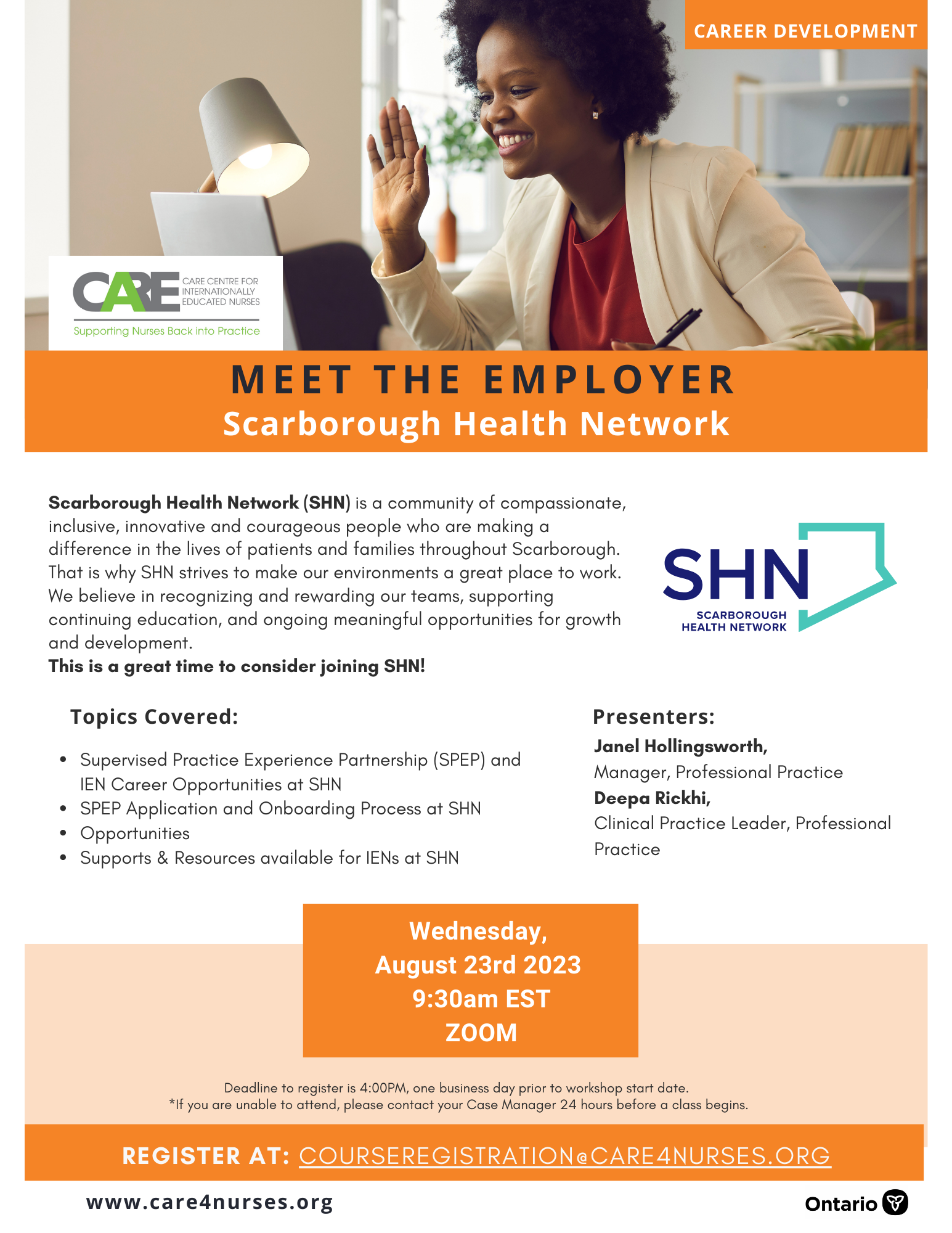 MEET THE EMPLOYER-Scarborough Health Network
566
566 people viewed this event.
Scarborough Health Network (SHN) is a community of compassionate, inclusive, innovative and courageous people who are making a difference in the lives of patients and families throughout Scarborough. That is why SHN strives to make our environments a great place to work. We believe in recognizing and rewarding our teams, supporting continuing education, and ongoing meaningful opportunities for growth and development.
This is a great time to consider joining SHN!