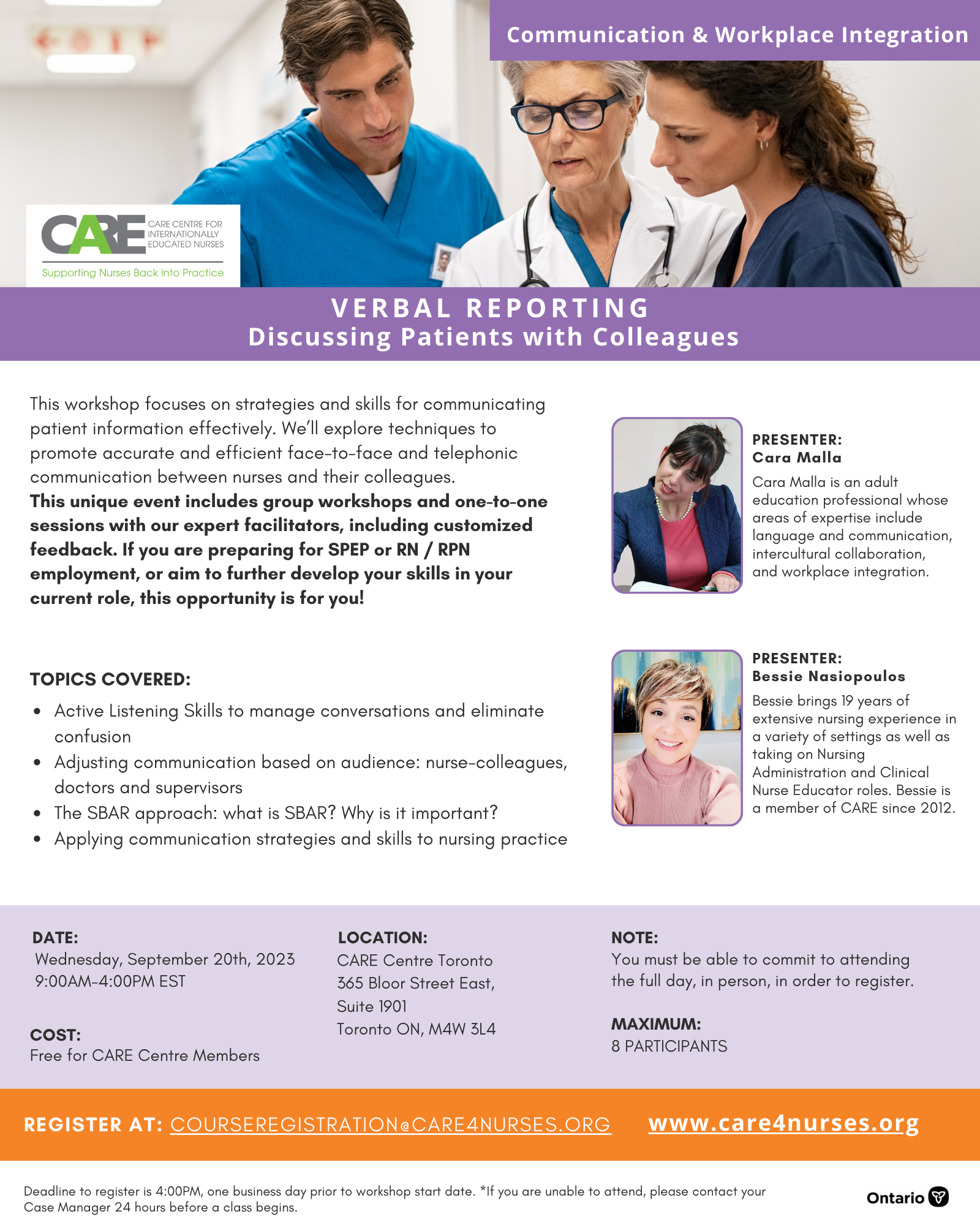 VERBAL REPORTING: Discussing Patients with Colleagues
658
658 people viewed this event.
This workshop focuses on strategies and skills for communicating patient information effectively. We'll explore techniques to promote accurate and efficient face-to-face and telephonic communication between nurses and their colleagues.
This unique event includes group workshops and one-to-one sessions with our expert facilitators, including customized feedback. If you are preparing for SPEP or RN / RPN employment, or aim to further develop your skills in your current role, this opportunity is for you!