Raymonde Degbey immigrated to the United States in 2004 from her home in Cotonou, Benin, completed a Masters in Public Administration Management, then found her calling in nursing, completing an RN degree in Michigan. She moved to London, Ontario in 2009, where she joined CARE Centre and was registered in 2010, becoming Director of Care at a long-term care home in the Huntsville area. Degbey now works as an RN for Corrections Canada at the Collins Bay Institution.
What was your biggest inspiration to become a nurse?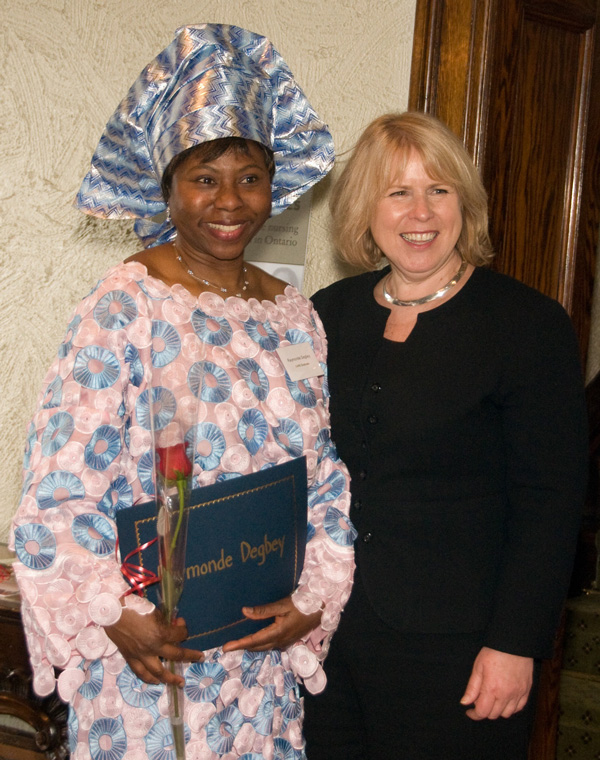 I became a nurse because I like to help others. I was working as a manager for a big retail company but was not satisfied by my job. I wanted to make a difference in people's lives and help people. Nursing was the ideal profession. People are grateful for what you do for them. Your work impacts their lives and you have the satisfaction of making a difference in someone's life.
What was nursing like in your home country?
Nursing in my home country is not too different from nursing here in Canada. Patients are at the center of everything. In Canada, we have more means, more technology to use in the profession. In Canada, nurses take care of the patient totally. In my home country the family does the personal care and the nurse does the nursing/medication part.
Why did you want to pursue nursing in Canada?
Nursing in Canada is more rewarding and uses advance technology. Canada is a beautiful country and people live here freely.
What was your biggest obstacle?
My biggest obstacle was to pass the CRNE. I had to take class to prepare for it. CARE really helped in that area. I was able to take a class offered by CARE. The class helped me review my knowledge and practice the exam's questions.
What has been your proudest nursing moment?
Passing the CRNE!
What are the duties of a prison nurse?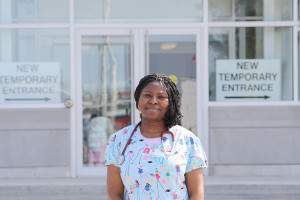 I take care of inmates' health concerns in a medium security prison. I do everything: assessment, blood draw, immunization, treatment, counseling, wound care, taking care of injuries or overdose. Nurses see the inmates first and assess them. If it is an issue above our scope of practice, we call the doctors and talk to them about our findings and get guidance from them. We have medical directives that guide us in our care to the inmates. The doctors cannot be on site at all times so the nurses take care of the inmates first. If it is an emergency, we send them to a nearby hospital by ambulance.
Words of advice for IENs on their journey to registration?
Do not be discouraged by the process. It can be long and tedious. Take your time to prepare for the exam. Seek advice from other IENs and instructors and case managers. Do not hesitate to ask questions.