---
CARE Centre's 2017 – 2018 Annual Report is Now Available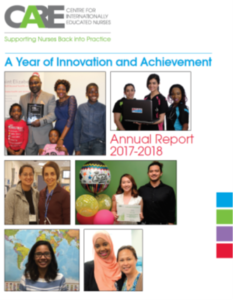 CARE Centre's annual report includes the latest data on member IENs, highlights of the year and lots of smiling faces! In her Message from the Executive Director, Dr. Ruth Lee thanked the wider community supporting internationally educated nurses as CARE Centre's partners: "We are grateful to all the organizations we work with and who provide opportunities to our member IENs: the employers, regulators, professional associations, academic institutions, settlement agencies, local immigration partnerships and others. When we share our strengths in the cause of IEN advancement, everyone benefits."
---
Convention and Conference Update

Executive Director Ruth Lee attended the Canadian Nurses Association (CNA) convention in Ottawa mid-June focusing on the theme: From Insights to Impact: It Starts with Nursing. Pictured are CARE Centre member IEN Adela Belisario, RPN, a complex continuing care nurse at Baycrest Health Sciences, who presented at the conference, and former CARE Centre case manager, Norma Tomlin, now a Professional Practice representative at the Registered Practical Nurses Association of Ontario. Earlier in the year, Ruth attended the Partners in Education and Integration of Internationally Educated Nurses conference in Montreal, where she presented with Pre-Arrival Supports and Services (PASS) Coordinator Meghan Wankel on PASS' mentorship program with the CNA, pairing newcomer IENs with CNA member nurses across the country.
---
Member IEN featured in Mental Health Awareness Campaign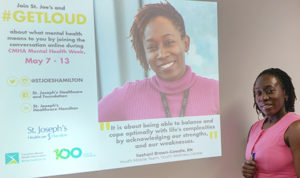 Congratulations to our Hamilton-area member IEN Sashani Brown-Gowdie, RN, the "poster nurse" for her employer St. Joseph's Healthcare Hamilton's #GETLOUD campaign in support of the Canadian Mental Health Association's Mental Health Week in May. As the largest health centre serving the communities of west Toronto, St. Joseph's Health Centre has a comprehensive range of supports and services for thousands of people living with mental illness. St. Joe's Mental Health and Addictions program has grown to include both inpatient and ambulatory services for patients of all ages. Brown-Gowdie works in the Youth Wellness Centre with the Youth Mobile Team. Find out more here.
---
CARE Centre in the Media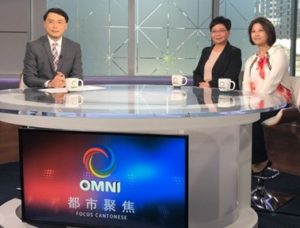 CARE Centre thanks the Registered Nurses Association of Ontario for including the organization in it magazine RNAO Journal. In broadcast news, Executive Director Ruth Lee and London-area member IEN Rebecca Leung appeared on OMNI TV's Chinese-language (Mandarin and Cantonese) news magazine in a two-part report discussing CARE Centre and IENs' contributions to nursing in Ontario, particularly in the face of an increasing nursing shortage in the province. Watch part one here. Watch part two here.
---
Deadline or Submissions to the 2018 Joan Lesmond IEN of the Year Awards is September 15th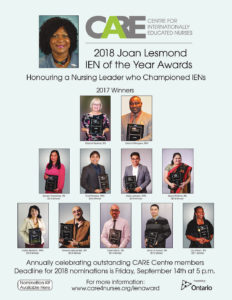 There is still plenty of time for CARE Centre member IENs to complete a nomination form for the Joan Lesmond IEN of the Year Awards, where one RN and one RPN is recognized for their outstanding dedication to nursing. Candidates must have been employed at least one year, and may self-nominate, receive a nomination from workplace colleagues or families and patients, or other supporters. CARE Centre founded the award in 2011 for its 10th anniversary, named for the late nursing leader who championed IENs. So far, 11 member nurses have received the honour. More information is available at www.care4nurses.org/ienaward
---
CARE Centre's Language Programming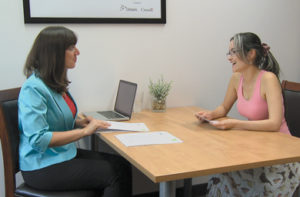 CARE Centre has a new video on YouTube about Language and Communication for Nurses (LCN) programming, including iCELBAN assessments and CELBAN exam preparation. Instructor Cara Malla is a language specialist who hosts the video and oversees LCN curriculum at CARE Centre. "CARE Centre's LCN courses offer opportunities for nurses from all over the world to develop their communications skills and build confidence in the way they communicate," says Malla. Nurses in the Pre-Arrival Supports and Services (PASS) program can access these nursing-specific language courses and have a huge advantage in re-establishing their nursing careers." Watch the video here.