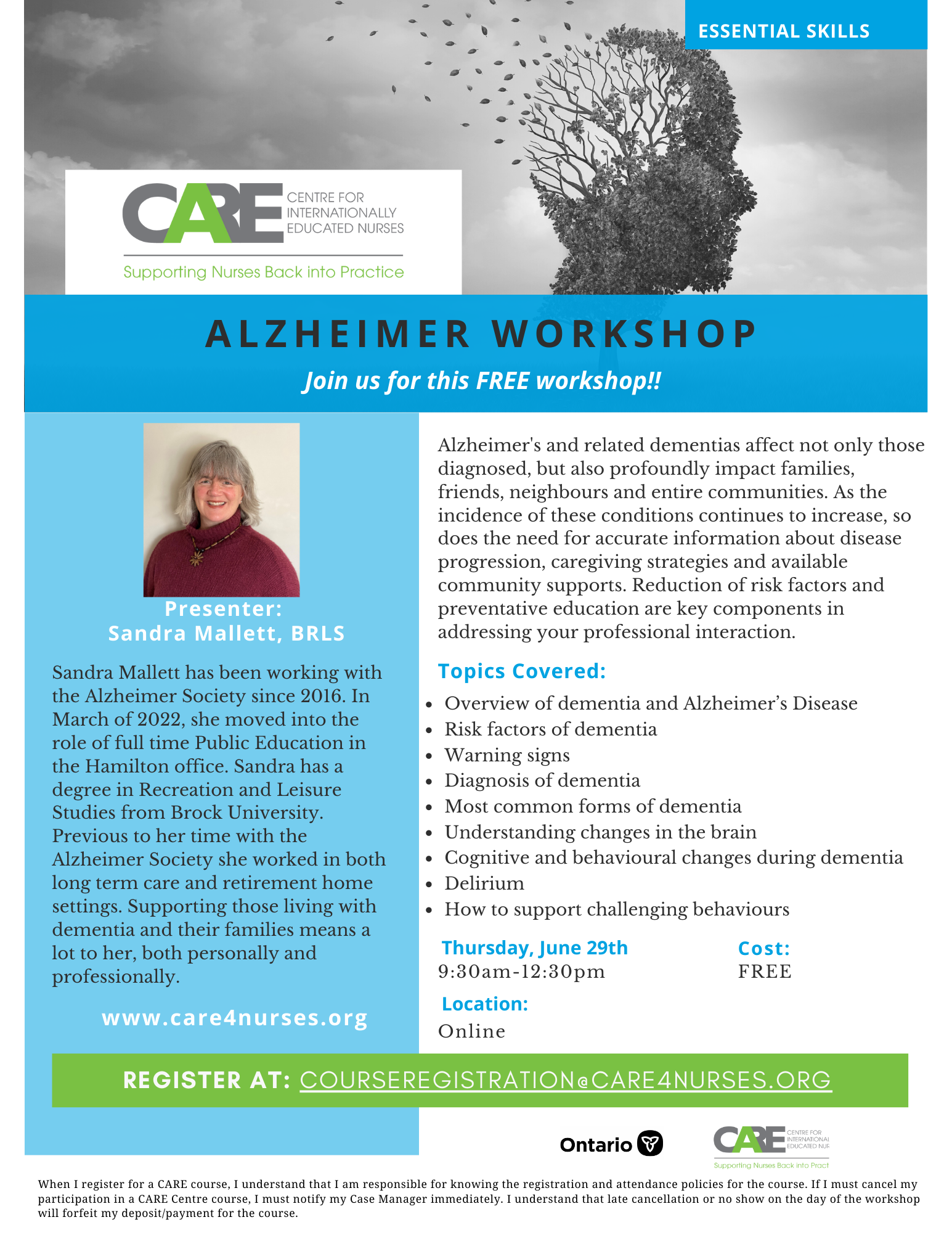 ALZHEIMER WORKSHOP
873
873 people viewed this event.
Join us for this FREE workshop!!
Alzheimer's and related dementias affect not only those diagnosed, but also profoundly impact families, friends, neighbours and entire communities. As the incidence of these conditions continues to increase, so does the need for accurate information about disease progression, caregiving strategies and available community supports. Reduction of risk factors and preventative education are key components in addressing your professional interaction.
Topics Covered:
• Overview of dementia and Alzheimer's Disease
• Risk factors of dementia
• Warning signs
• Diagnosis of dementia
• Most common forms of dementia
• Understanding changes in the brain
• Cognitive and behavioural changes during dementia Delirium
• How to support challenging behaviours