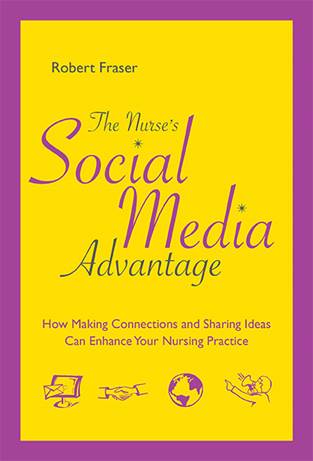 Registered nurse, author and digital media strategist Rob Fraser will help kick off the Welcoming Reception at the second annual 2015 Conference for IENs Thursday, Nov. 19.
The conference, presented by the CARE Centre for Internationally Educated Nurses, will showcase Fraser at 6 p.m. to discuss nursing and social media, and why the profession needs to embrace new tools to enhance both their careers and Canadian healthcare.
Fraser, BScN, RN, MN, is passionate about how technology can change the way we share information. His creativity and interest in technology became an important part of his nursing career when he was an undergraduate. In 2008, he launched Nursing Ideas , an online nursing repository for connecting nurses and nursing students with leaders, innovators, and researchers in health care. Video interviews with guests have ranged from Marla Salmon, former chief nurse of the United States, to journalist and nursing advocate Suzanne Gordon.
The website attracted more than 75,000 visitors from 118 countries, which validated Fraser's belief that nurses can benefit from using technology and online tools. After finishing his undergraduate degree at Ryerson University, Fraser was recruited to complete his Master of Nursing degree at the University of Toronto. While still completing his graduate degree, he published his book The Nurse's Social Media Advantage, which won an American Journal of Nursing Book of the Year award.
He was also selected to join the Canadian Nurses' Association's inaugural Expert Commission on the future of healthcare, which published its report, A Call To Action, in June 2012. Fraser has experience working on innovation for government, research translation and knowledge mobilization in a healthcare technology start up, and advising hospitals, healthcare organizations, and pharmaceutical companies on the use of social media.
He has served as a board member for VON Canada, and Chair of Emerging Health Leaders. He has also volunteered on local and international community development projects in Trinidad and Tobago, India and Cambodia. Rob's passion is working on projects focused on improving the utilization of digital tools to engage providers and patients in improving health and healthcare.
Today he is working at Covenant House Toronto, a youth homeless shelter in their healthcare clinic as Clinical Nurse Lead. Rob is also an Adjunct Assistant Professor at Western University, where he continues to collaborate on the use of social media for public health.
For more information and to register for the conference please visit the CARE conference site.
As published in NurseNewsline: subscribe here.