IEN Connector Stories Summer 2017
Meet Our New CARE Centre Staffers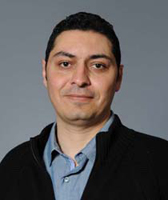 CARE Centre is pleased to announce that two new case managers and an office records coordinator, all nurses, have joined the CARE Centre staff. Member IEN Ismail El Assaad, RN, the 2012 Joan Lesmond IEN of the Year Award-winner, is the new case manager in the London office. Ismail continues to work as a critical care nurse at London Health Sciences University Hospital.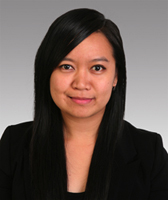 Member IEN Grace Felix was recently working in Atlantic Canada as an RPN, and returns to Ontario as a case manager in the Brampton office. CARE Centre has also received funding to hire Ronelca Joseph as File Management Clerk to assist in digitizing CARE Centre's records. Ronelca, who also has a nursing background as an RPN, joins front office assistant Vanesta Dieudonne in keeping CARE Centre running smoothly. Welcome All!
CARE Centre's 2016 – 2017 Annual Report Now Online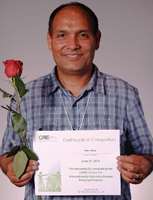 CARE Centre's newest annual report is now available to read or download on the website (posted under the "About Us" section). "Having marked its 15th anniversary year and now in its 16th year of service, CARE Centre has served thousands of IENs and has positively affected system-wide change for IENs' integration to the Ontario healthcare workforce," said Executive Director Dr. Ruth Lee. "CARE Centre's case management model is unique in the supports IENs can access in Ontario and is the most client-centred program available. We are delighted to have several IENs working as case managers, some of whom are members who completed their registration with us." Case managers in the regional offices are available for individual information sessions by appointment.

Deputy Minister Congratulates Latest Cohort of CARE Centre IENs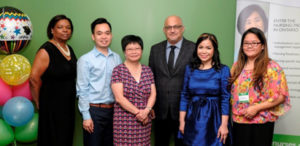 On June 19th, CARE Centre celebrated the achievement of 113 IENs for passing their nursing registration exams and completing the bridging program. A special guest at the event was Mr. Alexander Bezzina, Deputy Minister for the Ontario Ministry of Citizenship and Immigration, CARE Centre's government funder. Mr. Bezzina shared his appreciation for IENs and wished them the best for their careers. "Our IENs become members for life when they join CARE Centre, so they are always part of the family as we support them in continuing milestones," said Executive Director Dr. Ruth Lee. "This year we had graduate Aaron Antonio give the valedictorian speech, and one of last year's Joan Lesmond IEN of the Year Award-winners, Kareen Tacderas, also offered words of encouragement and inspiration. IENs overcome incredible barriers and challenges to pursue their dream of nursing in Ontario and we are grateful for the continuing support of the Ministry for funding CARE Centre and sharing our vision of a more inclusive nursing workforce for Ontario."
It's a Small World After All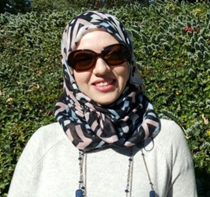 Attending a recent Newcomer Expo, CARE Centre Communications Specialist Tina Novotny took part in a group exercise where attendees introduced themselves to the person sitting next to them. Who should Tina meet but Lina Hassan, an IEN recently arrived from Dubai, where she was acquainted with member IEN and former CARE Centre instructor Rola Moubadder, who now teaches in her home country.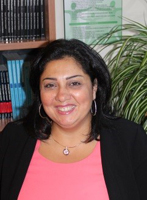 "You know, when I first planned to pursue my nursing license in Canada I was confused and feeling lonely, I didn't know how and where to start," said Hassan. "I connected with Rola while still in Dubai. Rola gave me a lot of support and information on how to start and told me not to give up. And she said 'Go to CARE Centre, you'll be in safe hands!' CARE Centre staff are people who support others deep from their hearts with a passion to help." Thanks Rola! Thanks Lina!
Windsor-area Member Featured in Magazine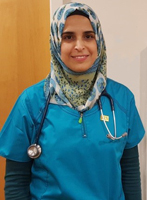 CARE Centre member IEN Randa Al Hassani was profiled in a Windsor magazine called Biz X in honour of National Nursing Week 2017. Randa told editor Deborah Jones, "I chose to immigrate to Canada as it is the best country in the world with outstanding education and healthcare systems. Being a nurse here is a great honour to me. CARE Centre supported me by setting up an action plan to successfully complete all the necessary steps to qualify as a registered nurse in Ontario. My case manager helped me gain employment by critiquing my resume, teaching me interview skills and providing a Canadian reference. My employers and co-workers give me great support and being part of a team that improves the quality of life for our seniors every day, I consider that an amazing role." Read the whole article here. (Article is on page 17.)
PASS Member IENs Bring the Global Village to Canada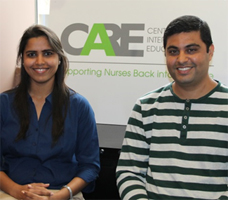 CARE Centre's Pre-Arrival Supports and Services (PASS), funded by Immigration, Refugees and Citizenship Canada, has released data about international participants since the start of the fiscal year April 1, 2017. In three months there have been 51 new IENs registered with PASS, out of a total of 204 since the launch of the program in January 2016. The greatest number apply from the Philippines, with India the second-spot country. Many of the IENs are heading to Quebec, with Ontario the second-ranked destination province. Although PASS has an extensive referral network of government and private agencies, many IENs find out about PASS by searching out the website or by visiting the PASS Facebook page. The PASS IENs are predominantly female at 75%, but the 25% of male IENs is significantly higher than the ratio of domestically educated nurses, which can be a single-digit percentage or rarely higher than 10 percent. "Nursing is a much-less gendered profession in other parts of the world than in North America," said PASS Program Co-ordinator Meghan Wankel. "Gender is just another element of the desirable diversity that IENs bring to Canadian healthcare."